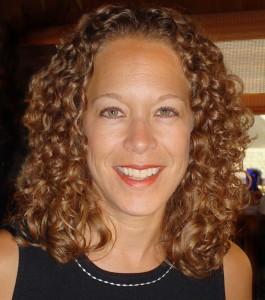 Maxine Teller is a strategy consultant with over 20 years of success defining business strategies, developing new revenue opportunities, and expanding distribution for public and private sector clients.
Maxine's depth of experience, working across a breadth of industries, enables her to leverage an extensive toolkit of processes and methodologies to rethink traditional approaches. She creates customized, innovative solutions to business problems. Through her tenure in digital media, government and health industries, she has developed in impressive network through which she connects clients with partners and customers.
Maxine directed strategy and business development at Washingtonpost.Newsweek Interactive; managed and grew the USATODAY.com account for interactive agency marchFIRST; co-founded startup StockGift.com; and led global client teams through strategic innovation initiatives at IdeaScope Associates. Commercial clients have included: XM Satellite Radio, Comcast Cable, The HealthCentral Network and Freewebs.
Maxine Teller has unique expertise and is recognized in the Government 2.0 space: helping government agencies to leverage social media tools and technologies to improve mission efficiency and effectiveness. In her work with the U.S. Department of Defense, she developed and co-authored the Web 2.0 policy for the CIO, launched the Emerging Media Directorate, and secured distribution in 12 million households for the Pentagon Channel.  Maxine developed engagement strategies for a number of programs within the U.S. Department of Agriculture's Food and Nutrition Service, and has initiated cross-agency initiatives that reduced duplicative projects and processes.
As social business thought leader, Maxine applies not just social networking tools and technologies to solve business problems, but also their collaborative principles.  She speaks regularly at conferences about the cultural changes catalyzed by social media.  In 2008, she conceptualized and produced Government 2.0 Camp, the first "unconference" that convened government leaders to share best practices and alternative approaches to the business of government.  She continues to be actively involved in the DC tech community, serving on the advisory boards for various technology startups and conferences.
When not helping clients create the future, Maxine likes to run, in-line skate, spin, kick-box, cook without recipes, support the whole grain movement, drink strong decaf, search for the world's best scone, picnic, explore new places, and dream of traveling to exotic destinations.
Maxine earned her MBA from Georgetown University and her BA in sociology from Brandeis University. She resides in Chevy Chase, MD with her husband and two children.
Medication errors can happen anywhere, but you can protect yourself. There are many of legal online drugstores that will offer legitimate discounts. Certainly it isn't all. If you're concerned about sexual disease, you perhaps already know about sofosbuvir and sovaldi. What professionals talk about sofosbuvir hep c? (Read more sovaldi). The signs of sexual problems in men include inability to maintain an hard-on sufficient for sexual functioning. Happily many problems with sexual health can be treated. Before purchasing Kamagra or any other generic, discribe your physician your health state. Health care producer may order definite tests to rule out any other problems that may be contributing to the disfunction. Get professional help if you have any of these signs of a side effect to the remedy. If the medicament you are grab is not approved, your doctor can prescribe another formula medicine.